LOOK DE BOUK
Becs et ongles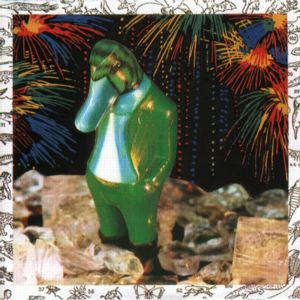 Catalog reference number: AYAA - TIC0890.
CD release date: 1990. Out of print.
Bec et Ongles is a new twist for Look de Bouk music. A lot of short songs, inspired by day life or dadaist poetry, some intestinal noises, and other delighfull stories. A lot of french humor and tenderness, a shy music like the one of Erik Satie. Please try: it's good for health.
Early Times Collection
Putting forward un-new recordings: gold & times, filled with an out-of-fashion genuiness. A music of feelings like some old out of time whisky. An anti-revival binge because milleniums come one after the other and we don't care.
Musicians Etienne Himalaya, Kwettap Ieuw, Denis Tagu
Guests Alig, Dorian Feller, Jean Maurice Rossel, Cédric Vuille
1 Bises cornues
2 Gratter pour casser la croûte
3 Inte quanta
4 St Vitus boogie
5 Le doux gars Roux
6 Perle des varinettes
7 Cacatonie ponctuée de harangue
8 La couverture du rat


9 Sur un air de galbon varan


10 Le retour du fils de ç'ui d'en haut
11 Igloo, igloo
12 Massacre en Latinie
13 Une trompe dans l'œil de ton voisin
14 Surf sur duvet d'oie
15 A ton tour d'en baver parajillo
16 Carottes et gruyère
17 Point de vue
18 Le p'tit pâtissier
19 Grasse bailleuse
20 As a bug in a rug
21 Les vrais méchants ne meurent jamais
22 Les pingouines, reines des baleines
23 There is nothing left for me but to die
24 La castratrice chauve