Jean-François Pauvros, La Belle Décisive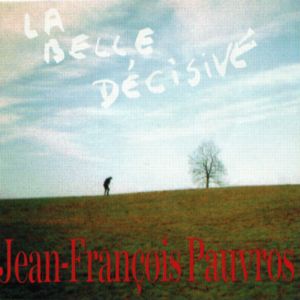 Intimate music, warm noisy jazz, near to the other side of the mirror so dear to Alice, where madness encounters death, where the unreal mixes with the unexpected, where love lurks with Thanatos.
Listen to it at night.

1 La belle décisive
2 Pressentiment
3 Le Pont Mirabeau
4 J'ai un mari
5 Funambule vertical
6 Couloir humanitaire
7 Lycanthropique
8 Anneau par anneau
9 Alice
10 Sombre & Meuse
11 Adieu Philippine
12 Prière d'insérer
13 A
14 Post Scriptum


(IPS 1196)
Jewel box 1996 edition out of print.
Digisleeve reissue 2015 available.