Pierre Bastien, Eggs Air Sister Steel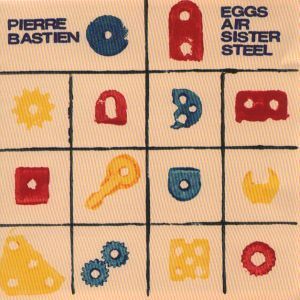 Catalog reference number: IPS 0194.
CD release date: January, 1994. Out of print.
Available on Itunes, Deezer, Spotify, 7digital, musicMe, Tidal, Google play.
A homage to Ray Monk Eno and to his Exercices in Style. 13 versions of the same musical theme, some interpreted on the Mecano musical machines built by Pierre Bastien.
Musically mechanical.
With Laurent Fauconnet, Didier Lagarde, Mecanium, Jean-François Ott, Christophe Petchanatz, Françoise Petchanatz, Denis Tagu.