Toupidek limonade, Il y a des bulles dans la banquise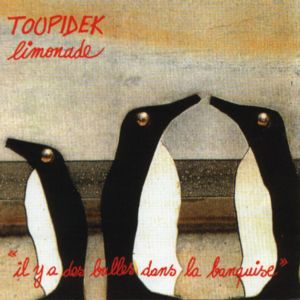 Pataphysic rock, inspired by the North Pole. Dadaist ditties full of the joy of travelling, of novel and nutty meetings, inventing a new language. Out of this world music, dilettant and daft, comic.
Jolly refreshing.
Jean Caël basse, unaccurated guitar, lampe de parking du Filippi, keyboards, singing in the snow
Kwettap Ieuw singing in the rain
Denis Tagu keyboards, percussions, singing in the sun
Toupidek Limonade's discography
CD IPS 0198.