Robert Wyatt & Jean-Michel Marchetti, MW4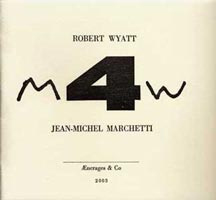 Recueil contenant 16 textes de Robert Wyatt dont 7 inédits, avec leur traduction française, 6 en fac-similé, accompagnés de 6 gravures originales de JM Marchetti.
Les textes traduits sont :
Human Bean
Nan True's hole, Marchides
Urep / Peru
Gloria Gloom
Chairman Mao
Team Spirit
Three to get ready
Forced to choose
First Batch
Just a bit
Moon in june in BBC
When access was a noun
Before we knew
Un roman sportif
Thank you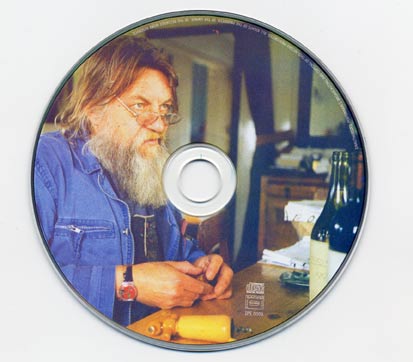 Un picture CD (environ 20 minutes de musique) d'inédits de Robert Wyatt accompagne également ce livre : 6 enregistrements inédits de et par Robert Wyatt dont 2 instrumentaux et 4 chansons :
When access was noun
Signed curtain
Afganistan's a contry or at least used to be
(MW4)
MW4 est édité par les éditions Aencrages & Co.
Le CD a été fabriqué par In Poly Sons.