ROBERT WYATT & JEAN MICHEL MARCHETTI, MW4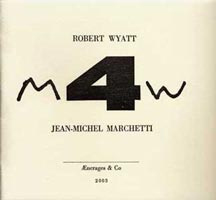 Book contenaining 16 texts written by Robert Wyatt with 7 unpublished material, accompanied by their french translation and 6 original colour-prints by JM Marchettti.
The translated texts are :
Human Bean
Nan True's hole, Marchides
Urep / Peru
Gloria Gloom
Chairman Mao
Team Spirit
Three to get ready
Forced to choose
First Batch
Just a bit
Moon in june in BBC
When access was a noun
Before we knew
Un roman sportif
Thank you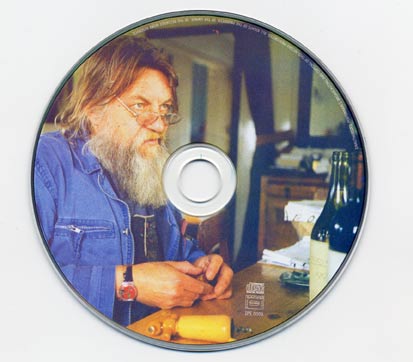 A picture CD with 6 unknown recordings (near 20 minutes) by Robert Wyatt accompanies this book : 2 instrumental tracks and 4 songs :
When access was noun
Signed curtain
Afganistan's a contry or at least used to be
(MW4)
MW4 is published by Aencrages & Co editions.
The disc was released by In Poly Sons.