Klimperei IWM (5) : de quelques directions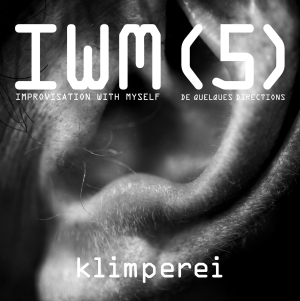 Catalog reference number: IPS 1210.
CD release date: December, 2010.
The whole album is dedicated to In-Poly-Sons, without whom all these wobbly little worlds could not flourish. Thank you again Mr. Tagu...
It is also a nod to Dominique Grimaud, and his magnificent « The four directions ».
photo: florence chapuis
layout: gonk
music, recording & mix by christophe petchanatz
lola's voice by lola petchanatz
See also The IWM Box